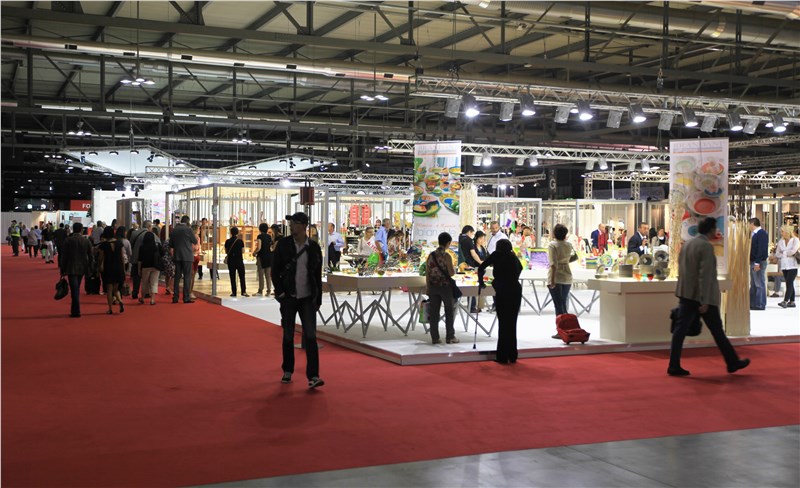 It's no secret: Getting started on a home remodeling project can be rather daunting. A lot of time and effort goes into researching your home improvement options, not just in terms of designs, products, and prices, but also for reputable remodeling companies to handle the work.
How can you be sure you'll find a home improvement company you can trust to do the job right? Even more important—how can you pinpoint the exact styles and products that will work for your space—say, the perfect set of brand-new cabinets for your dream kitchen?
Luckily, there's an easy solution: a home show. Savvy homeowners know that attending a local home show allows you to get more concrete ideas in terms of your desired remodel, your ideal price range, and options for experienced companies in the area.
What Exactly Is a Home Show?
Like an auto show or a garden show, a home show is a large expo usually held at an events or meeting space located in a large city or metropolitan area. Typically, dozens or hundreds of booths are set up throughout the space, and company representatives are on hand to chat and answer questions.
The main purpose of this kind of event is to give members of the public a chance to see the work of home remodeling companies in action. It's one thing to hear good things about a local contractor—it's another thing entirely to admire that company's work for yourself. So not only do you get acquainted with professionals who can perform the work for you, you also get the chance to meander through the event space, get design inspiration and ideas, and see how certain products look in realistic vignettes and beautiful sample interiors.
For example, are you wondering whether wood cabinets with a certain finish and style would work for your kitchen? Or would you like to get a sense of how your bathroom could be upgraded with a new bathtub or even a tub-to-shower conversion? You'll be able to take a look at several examples displayed at the home show and talk to various contractors to discuss your options.
Whatever it is you're looking for, you'll be surprised by how many different kinds of home remodeling companies come together to take part in the displays. There's a solution for everything you could possibly need for your home—cabinets, flooring, countertops, roofing, siding, decks, sunrooms, and much, much more.
Tips for Navigating a Home Show
Before you buy tickets and head to your local home show, there are a few things you should do to prepare yourself so you have the best possible experience with maximum takeaway.
1. Study the list of exhibitors—don't wander aimlessly!
If you've ever been to a conference center or an expo space, you know they're massive. Do your homework ahead of time so you know exactly which exhibitors to visit and in what order. Exhibitor info is usually readily available on the event website weeks or months in advance.
2. Be prepared to take notes, photos, and collect brochures.
Part of your job at the home show is to collect as much information and inspiration as possible. Don't drop the ball by failing to make a record of what you learned. Plan to collect brochures and businesses cards, and bring along your cell or a camera to snap photos you can refer to later.
3. Wear comfortable walking shoes.
Even if you only plan to visit a handful of exhibitors, expect to walk a great deal. Don't make it harder on yourself by wearing impractical shoes. Schedule a few breaks, and find out ahead of time where to get water or buy food and snacks.
4. Watch for special deals.
Many home improvement companies participating in a home show will take the opportunity to "sweeten the deal" for new customers by offering special discounted rates or introductory offers. Keep your eyes peeled for these deals—they could end up saving you a bundle.
With any luck, a home show will help inspire you to take the next step on your home remodel. At Cabinet Restylers, we're happy to help homeowners find the best solutions for their homes, whether we meet at a home show or are contacted for a free consultation. Want to set up your own no-cost, no-obligation price estimate for custom kitchen cabinets and cabinet restyling? Fill out the simple online form and we'll be in touch to set up a consultation.
---
Comments
No one has commented yet. Be the first to post one!