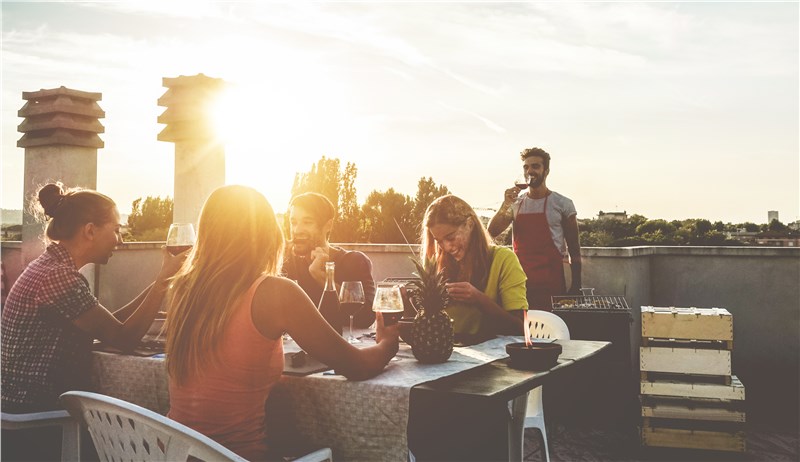 Summer is here—which means it's time for backyard barbecues, pool parties, and guests trampling in and out of your house for the weeks ahead. Even if you've managed to keep your house in great shape over the fall, winter, and spring months, summer is still the perfect time to get a few home improvement projects done to prepare for the influx of visitors this season.
At Cabinet Restylers, we love remodeling homes over the summer, especially when the goal is enhancing the kitchen for more summer fun. Creating a kitchen that's set up for better entertaining doesn't have to be hard, time-consuming, or expensive. If you're thinking about renovating your kitchen for summertime guests, take a look at some of our favorite tips for quick and simple kitchen renovations.
Simple Yet Effective Projects
There are an endless amount of options available for quick, simple, and effective home improvement renovations. The key is to select projects that don't require an excess of time or money and can add serious value to the home. In this section, we've put together a few simple ideas that can make a huge impact on your entire space, without the stress or hassle of a complete kitchen renovation.
Replace Kitchen Doors: Some kitchens feature doors that lead to patios or the backyard. In many cases, these are sliding doors that lead to the pool or outdoor sitting areas, in which case they'll be used a lot over the summer. If your kitchen area's doors are scratched, hard to open or close, or deteriorating in some other way, consider replacing them for a quick upgrade that makes a huge impact on the rest of your kitchen space. Replacement doors will not only enhance your curb appeal but will also help you keep your house cool by not letting the hot air come through.
Upgrade the Cabinets: If your cabinets are in good shape, then you may be able to get away with restyling them. Cabinet refacing is an exceptional option for homeowners on a budget—and can transform the way your entire kitchen looks. Whether you want to change up the style with a more modern look, or are hoping to replace deteriorating or damaged drawers and shelving, cabinet restyling is an affordable solution that makes a great impact.
New Counter tops and Islands: Need more counter space?Nothing looks more inviting than new counter tops or a gleaming kitchen island, especially when entertaining guests in your home. In addition to the extra space and functionality, counter tops and kitchen islands can significantly enhance your home's beauty and value.
An Outdoor Kitchen Addition: Outdoor kitchens are one of the biggest exterior renovation trends of the year and an incredible investment for your home. While this renovation is a bit more involved than the others, it's not nearly as complex as an indoor kitchen renovation—and as a fantastic idea for truly enjoying the summer, it's definitely worth mentioning. Consider adding an outdoor grill, stove top, mini fridge, and even counter space and cabinets for outdoor hosting at its finest.
Restyle Your Home for the Summer
Cabinet Restylers has served customers with outstanding kitchen renovations and superior customer service since 1967. As part of our drive to deliver the best, we have become a leader in manufacturing solutions allowing us to make the best in cabinetry products at affordable prices.
Our customers know that when it comes to quality and price, we're your best bet for high-value home remodeling. We make sure each customer benefits from:

Custom-Built Cabinet Products
Top-Grade Cabinet Materials
Exclusive Warranty Coverage
Ready to begin your summertime kitchen remodel? For more information on getting started, give us a call to speak with one of our agents about our professional home remodeling services or fill out our online form to schedule your free, in-home quote.
---
Comments
No one has commented yet. Be the first to post one!