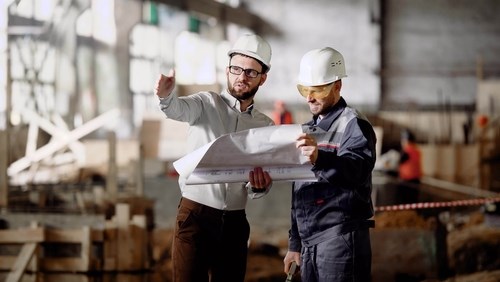 It's easy to become tempted by the persuasive commercials, tempting "special offers," and simplicity of choosing a national contractor, but you should think twice before doing so. When you hire local companies, who use locally-made products, you are doing far more than supporting a small business. If you're wondering what's in it for you, then you should read on to learn more about all of the benefits you can expect from local contractors.
Quality Products
Lately, words like family-owned and locally-sourced have become synonymous with high-quality. Though this statement might not apply to every situation, knowing where your things come from gives you peace of mind. In fact, you can rest assured that products "Made in the USA" have high standards for both business practices and quality.
A Personal Touch
One of the biggest reasons that customers continue to choose local contractors is personalized service. You actually get to speak with people, and they treat you with care and respect. For larger companies, it is easy to get lost in the jumble of all their other customers. With your local contractor, you are a valued customer and far more than just an invoice number.
Good Connections
Though you might go into your project only needing a contractor, you could quickly run into a problem that requires an electrician, plumber, or HVAC technician. When this happens, most local contractors know trusted professionals who can help. With a national corporation, they typically put your project on hold to find a local contractor and choose based on the lowest price.
Emergency Repairs
If for some reason, the home improvement results don't hold up, you are left fighting with automated customer service when you need warranty-covered repairs by a large company. Once you finally file your repair request, it could be weeks before you get a representative from the company to check and repair your problem. On the other hand, a locally-owned business is more likely to respond to your request right away because their business depends on your satisfaction.
Investing in Your Community
Lastly, and maybe most importantly, when you spend your money on a local company, you are supporting your friends, family, and neighbors. Everyone from the local cabinet maker to the contractors benefits from your support. When you hire a contractor from your community, you are helping put food on his table, contributing to his children's education, and so much more. It's far more rewarding when you can see exactly where your money is going.
Whether you need cabinet refacing or another remodeling project, you should reach out to your local remodeling company right away. Cabinet Restylers has been serving the community for years, so you can trust our reliable contractors to provide you with quality results. Call or fill out our online form to request more information on our services!
---
Comments
No one has commented yet. Be the first to post one!